UFI: Serving science since 1978
UFI manufactures electronic instruments for Research and Teaching in the Life Sciences.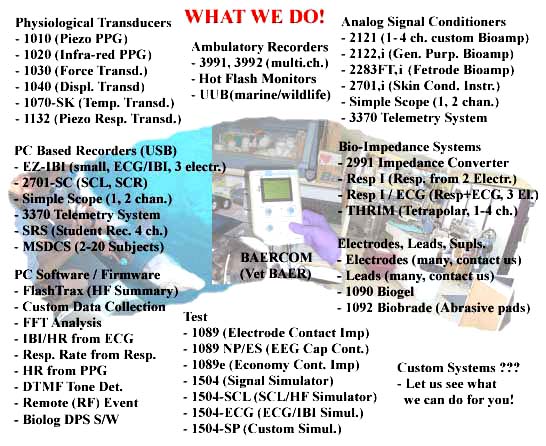 You will find Product Families for our standard products to the left, but dont hesitate to contact us about your specific requirements. We fully understand that research frequently requires unique equipment, and we have been doing 'specials' for many years!
UFI has been supplying the biological, physiological, psycho-physiological and medical research communities with electronic instruments and accessories for over 30 years. We're proud to present our user community and newcomers with this web site, and hope that you will find it a useful tool for exploring our products and expertise.
We invite your comments and suggestions to make the site even more useful for you and your colleagues.